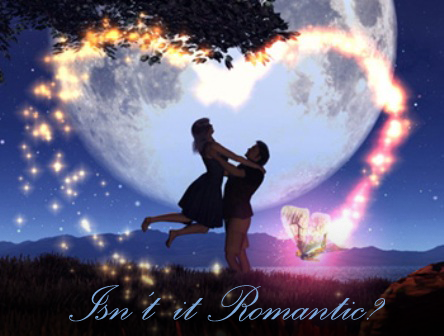 By Sparklingjem.
Most men subscribe to a certain "prototype" in order to attract women. At
Stuff-About.com's institute of Life Sciences,
we have spent months observing and researching the most prevalent types. We present our ground breaking research on the most common types of men that exist naturally.
Mr Romantic (Monsieur Pasion)
This is the romantic guy you find in story books, the knight in shining armor. This is the type of guy who "understands" how women feel and treats them like they are the center of the universe. This type of approach is not fool proof and has to be done perfectly to work. If done incorrectly, it could backfire and he may end up looking more like a deranged stalker trying to buy his way into her affections.
The romantic guy is also the type to make grand gestures or big plays. He will do things like send 10080 roses to a girl's office on their one week anniversary; one rose for every minute they've been together. Or on a much grander scale take her to Paris and hire The Eiffel Tower for the evening. The girl may even wake up one morning to find a life size structure of The Statue of Liberty in her room with a card attached to it and the words "Thinking of you" written inside it in glittered ink (Viva la liberte!). There are very few women who can resist a man that makes them feel so special.
Becoming Mr Romantic:
The good news is the romantic guy is fairly easy to pull off if you have a lot of money and fantastic
credit score
. So it maybe worth while to do a
free credit report
to see if you are financially able to execute what will likely have a significant financial burden. Grand gestures are expensive and the more the better. Once you establish yourself as a big play specialist she will expect nothing short of this every time you meet. Eventually you may be expected to part the Red Sea or perform other Jesus-related miracles. It is important that these gestures are well thought out and have a personal touch. But a good Personal Assistant should be able to help you hit the right note, you just have to follow the plan.

Sparklingjem's advice and tips:
Types of girls this is best for:
High maintenance, good looking girls you want to be seen out with.
Guys who suit this role:
Public figures, boring unimaginative guys, guys who fall at
"offensive" or below on the universal scale of ugliness.
Why he's irresistible:
Women love to feel special and he's not afraid to show the world how much he loves her.
What you should wear:
The romantic guy should wear an expensive dark suit. Always carry a handkerchief for when she bursts into tears because she's so overcome with emotion.
Where you should take her:
Start off with places like expensive French restaurants and posh charity dinners before the build up to flying her off to Paris or Rome for the weekend.
Important tips:
Make sure you do at least one thing every day to let her know you are thinking about her. If you are busy, have your secretary send flowers and a note. Make sure the note is hand written by you. You can keep a couple ready in a drawer for emergencies.
The best gestures are the ones she doesn't have to tell anyone about; because everyone saw it happening. Women are easily influenced by their peers and colleagues. If every woman in her office is enviously telling her how lucky she is, she will happily agree with them.
WARNING: In a small and largely insignificant group of girls, this approach may create adverse reactions such as nausea, dizziness and emergency number dialing.
Coming soon: The Free Spirit
Category: Relationships