Guest post by
Cachette
.
So he goes to work all day to a job he hates, yet the money is good so he carries on.
Reap the rewards of your husband's hard work with these 7 ideas for spending his money.
1. Decorate the house, and be really flamboyant in the way you do it.
Whether it is new carpets, a completely new paint job, or a total renovation for every room in the house, if you book a decorator smartly you can do it by stealth. To be extra daring try building a conservatory without him realizing!
2. Decorate some more!
Once the house has been decorated, and his wallet and heart have recovered from that shock, you then need some great home accessories to kit out the interior of your home. To be extra fun, buy some classic handmade gifts to life every room in the house. Chances are he may not even notice.
3. Think of him, too.
You may think "no way," but let's get this out of the way now before getting to the REALLY expensive stuff.
Handmade gifts
are good for husbands, too. You do not have to spend too much, just buy him a key ring, or something similarly small yet thoughtful.

4. Book a spa trip with your girlfriends.
Probably best to only pay for yourself with your husband's money, as your friends could always do the same. Go for a day special while he is at work and he may not even realise.
5. Take a holiday.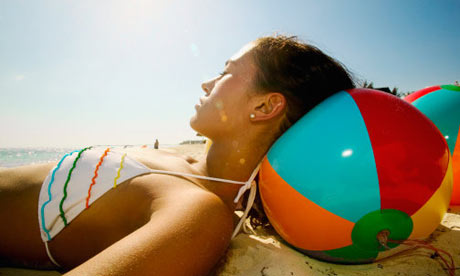 An option that will involve him knowing, but not necessarily before it is too late. Even for just the weekend, treat yourself to sunnier climes and take a relaxing, refreshing break. Assure your man it will be good for your relationship in the long term.

6. Go shopping.
If he knows you well enough by now which, let's face it, he should, he probably will not mind you going shopping. This is your free pass then, to new dresses, not to mention glamorous accessories and new shoes and handbags.
7. Buy something REALLY expensive.
A car would be perhaps a good idea, especially if at the moment you only have the one between you, and he always takes it to work. Tug on his heartstrings by telling him how much you hate public transport. If that does not work, make out there is some weirdo who keeps hitting on you, and you should have the keys in no time.
By
Cachette
. Cachette is an online store that sells things of simple beauty that have an everyday use in the home, from home ware, stationery, to bathroom utensils, to fine gourmet food and kids' toys. Nothing on their site is produced on an industrial scale and they will only import from outside Europe for the uniqueness and quality of the product, never for cheap prices
Category: Funny